Paint Opinions 2
10-18-2005, 10:01 PM
Registered User
Join Date: Feb 2002
Location: NJ
Posts: 231
Paint Opinions 2
---
I posted a thread like this b4, but i since bought a front conversion, and changed the paint scheme, some new layouts, if anyone got ideas feel free to post them.
MS PAINT so that explains how choppy it looks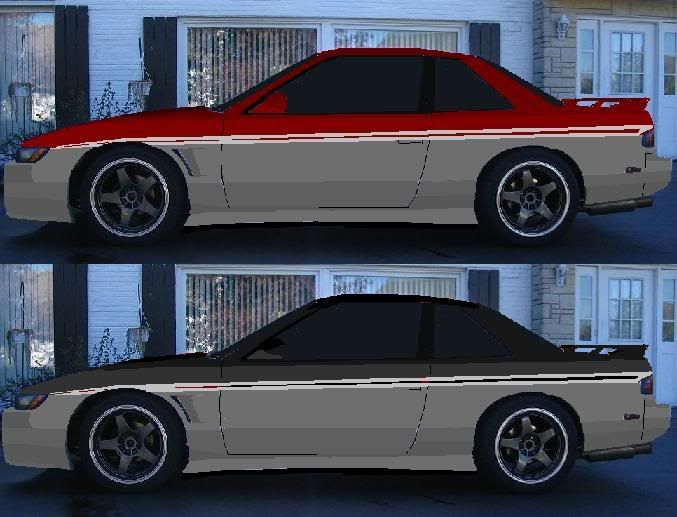 10-19-2005, 07:25 AM
Registered User
Join Date: Feb 2002
Location: NJ
Posts: 231
Originally posted by Helghast
dude, post your original photo and I'll photoshop it for you.

..and yes, 2 tone is the way to go.
Here is the original pic i used, it's not my ride, mine has a Aero front, and i got Bomex sides comming. It's close enough though hah
10-19-2005, 09:30 PM
Originally posted by Cape 240
stock layout is teh ugly.
I like your design, just not your color choices.

Try Black bottom, red top
or, Orange bottom, white top
Ugly!!! No more talking from you
The masses have spoken
, stock two tone all the way!!!
---
Last edited by Fast1One; 10-19-2005 at

09:41 PM

.