Gaming Setups
01-08-2010, 11:36 AM
Contributing Member
Join Date: Aug 2004
Location: Misawa, Japan
Posts: 5,091
Gaming Setups
---
I constructed this racing cockpit tonight. Total cost was $21 in supplies. I started by measuring all the dimensions from my drivers seat so that I had references when cutting the wood. Things came out pretty well and I feel like im sitting in my car while play LFS and Gran Turismo. The seat is fully adjustable forward, backward etc.
I have never in my life built anything wood related..so if you are a trained carpenter.... sorry if I jacked up your trade. I do have hours of Bob Villa and Chuck Norris video/movies under my belt. I watched them make things out of wood a few times.
total time from start to getting back to my room roughly 4 hours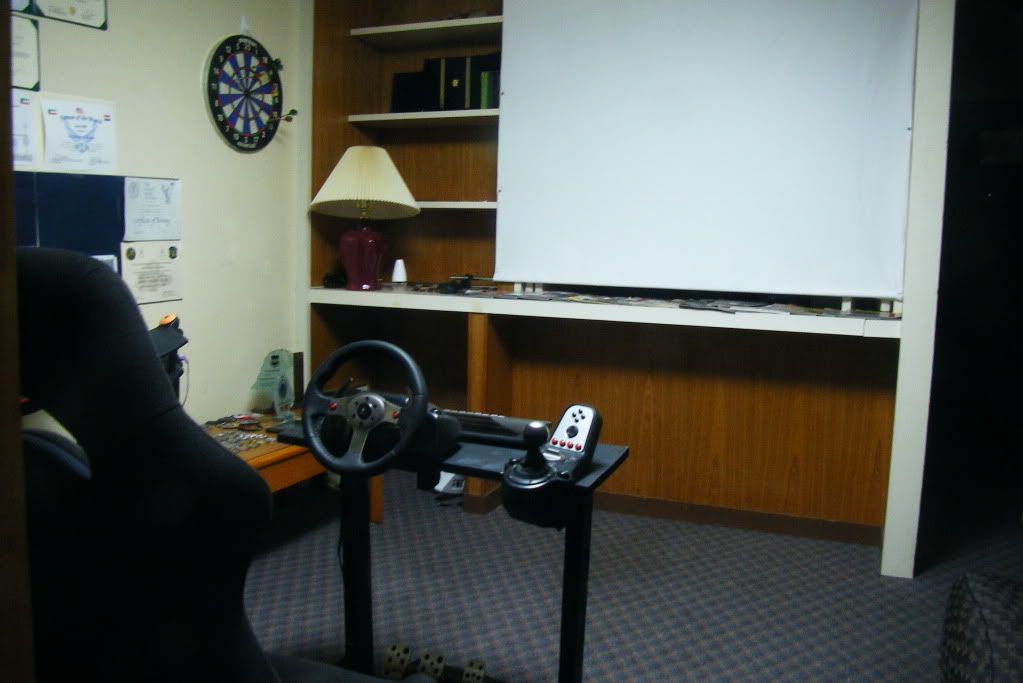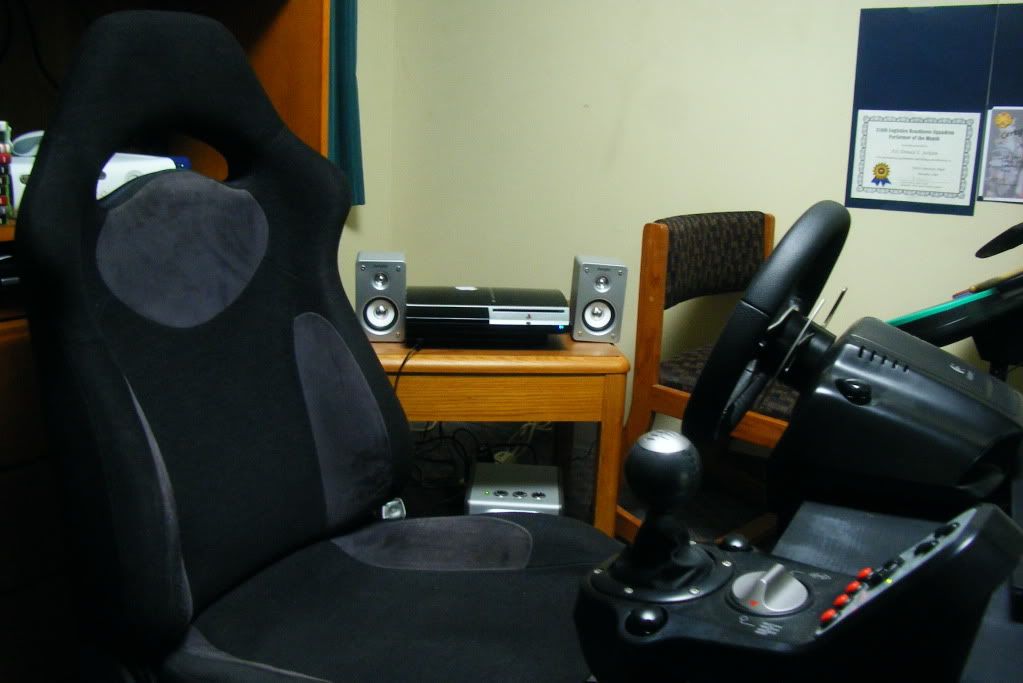 I tested the setup out and it drives very well. I will brace it with some L brackets... It's pretty solid without them but I just want extra bracing because I have the force feedback on 10. Tomorrow I will Fab up a Shifter mount.
If you want to build your own, I have all of the measurements.
Thread
Thread Starter
Forum
Replies
Last Post
Private For Sale / Wanted
Suspension, Chassis, and Brakes