Steering rack bushing replacement
04-28-2006, 01:49 PM
Registered User
Join Date: Aug 2005
Location: Hawaii
Posts: 53
Steering rack bushing replacement
---
I finally got the bushings n from nissan $32 for both driver and passenger. Jus thought i'd make a lil write up
Tools needed
1/2'' driver 17mm (deep socket is easier)
1/2'' breaker bar
It's really simple two bolts to take off the clamps over the bushings.
Theres where the two bolts are theres a hole to access the front one.
After u get the clamps off both sides kinda push the rack up to get the bushing out but to be on the safe side try remember how the bushing was when u took it out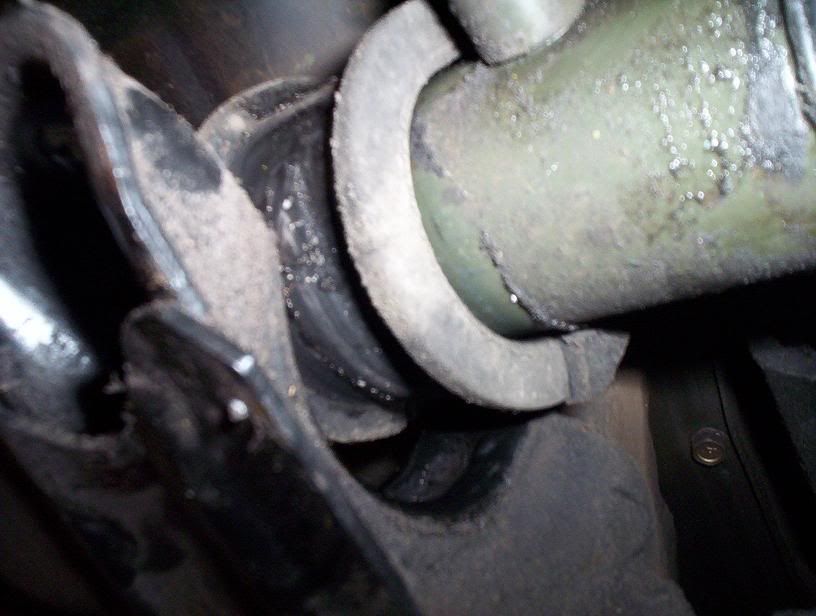 After u get both in bolt the top clamps back on and ur good to go
Heres what my old ones look like
NOTE: Make sure ur wheels are straight when u do this and prolly should get a lignment after shoots!!
Thread
Thread Starter
Forum
Replies
Last Post
For Sale - Suspension / Brakes / Handling
Suspension, Chassis, and Brakes